Americans are more mobile now than ever, traveling at record paces throughout the world. Are you prepared for an emergency away from home, such as an unexpected death? Most people aren't, and the emotional and financial aspects of such an incident can be devastating.
Endorsed by the California Funeral Directors Association (CFDA), the  "Worldwide Travel Protection Plan" is available to all CFDA member firms.  This  unique plan is facilitated by International Emergency Assistance, Inc. (IEA™) America's premier provider of Worldwide Travel Protection.
How the Plan Works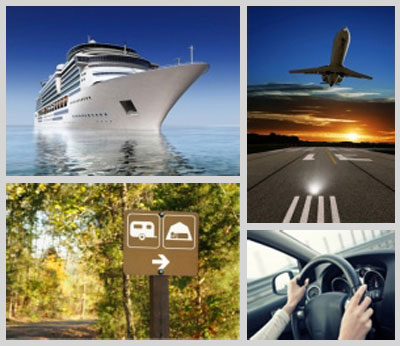 The plan is membership based. When death occurs more than 75 miles away from a plan member's home residence, the Worldwide Travel Protection Plan guarantees each plan member that all arrangements will be professionally facilitated for no additional "out-of-town" charges. IEA™'s professional facilitators coordinate all communications between the sending mortuary, the family and the receiving funeral home.
Payments to IEA™ qualified service providers are guaranteed up to a maximum of $5,000 at no additional cost to the plan member.
Important Features & Benefits
Guaranteed Care & Assistance for Your Family, While Away From Home
One Telephone Call Initiates Immediate Assistance
IEA™ Professional & Specialized Staff Facilitates All Necessary Details
IEA™ Maintains a Worldwide Network of Qualified Service Providers
All Necessary Documentation for Local & State Authorities Provided
IEA™ Guarantees Payment to Qualified Service Providers Worldwide
When Selected, Cremation is Completed at the Place of Death
Assistance in Obtaining Airfare Discounts for Family Members & Pets
 Learn More Now …
International Emergency Assistance (IEA™) is the premier facilitator of worldwide travel assistance. Over the past 20 years, IEA™ affiliates have developed a worldwide network of qualified service providers who adhere to the highest possible standards. IEA™ is not a small part of a larger company; it is operated by professional funeral service personnel with many years of combined death care experience.
All it takes is five minutes to secure protection and peace of mind.
Please contact Lori Mortier at 800-322-4268 or email , for more information about the Worldwide Travel Protection Plan.
Click here to download an English travel application now.
Click here to download a Spanish travel application now.